We are a church centred on Jesus Christ, multicultural, who takes care of people and who makes disciples. We communicate the Christian life without impositions, welcoming and respecting every person with their own aspirations, loving them regardless of their condition.
​
The fundamental values ​​of our church are the passion for Scriptures, the evangelization, the adoration, the prayer and a social commitment.
We'd love to hear from you!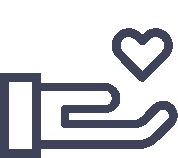 "Whoever is kind to the poor lends to the Lord, and he will reward them for what they have done."